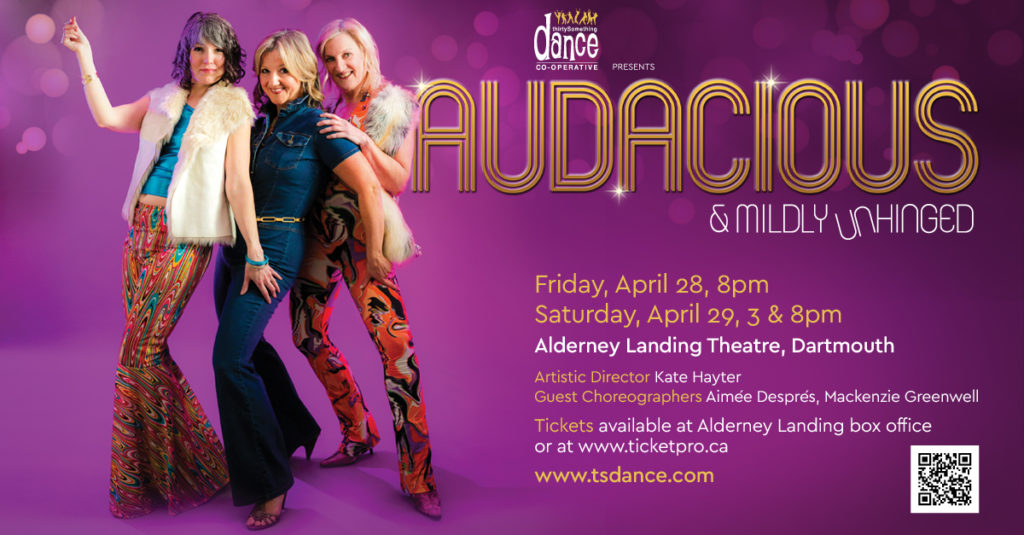 Audacious and Mildly Unhinged is thirtySomething Dance Co-Op's (tSdc) latest dance show at Alderney Landing Theatre in Dartmouth, Nova Scotia, April 28th and 29th.
As a collective of dancing professionals (not professional dancers), tSdc members continue to push themselves technically and artistically in the studio while balancing careers and family. After several years of limitations on gathering to rehearse and socialize, the cooperative is bringing newfound levels of audacity and mild unhingedness to the stage for their 19th season.
With three new members, and several returning dancers, this 2023 cast is their most extensive and versatile yet. Audiences will experience jazz, tap, musical theatre, contemporary and hip-hop during the 90-minute show. The show is a curated collection of what thirtySomething does best. They trust each other, commit, and create.
Guest choreographers this season include Aimée Deprés and MacKenzie Greenwell. Look closely at Greenwell's tap piece and you'll catch a lovely moment highlighting our first year with mother and daughter duo sharing the stage.